Bela
The board that started it all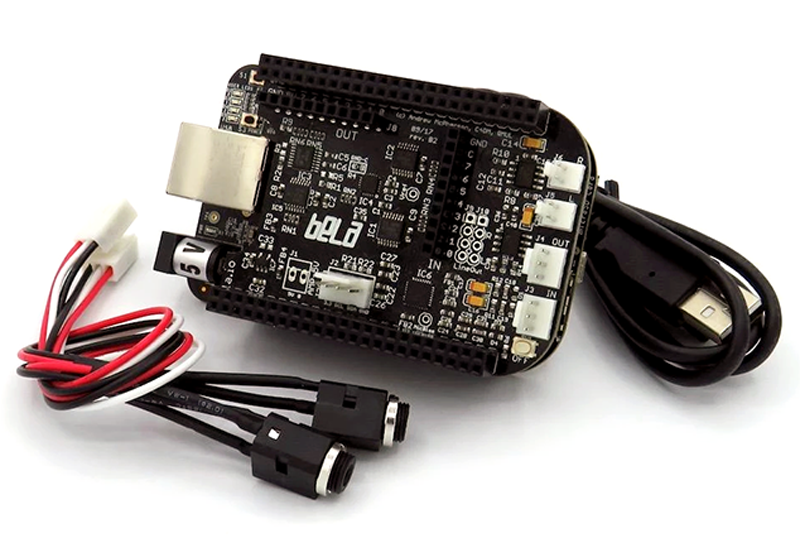 Bela was born out of music research. Since debuting in 2016 Bela's use has expanded to include projects to include kinetic sculpture, sound sculpture, e-textiles, digital crafts and creative projects of all kinds, in addition to the musical instruments, effects boxes, and sound applications for which it was designed.
Table of contents
Developing Bela
In 2014, Andrew McPherson and Victor Zappi were developing a music research study in the Centre for Digital Music at Queen Mary University of London, and needed to make an instrument. In building this instrument they required two things: A system that could process sensor data and audio that could be fully embedded (in other words, that it didn't need to be attached to a laptop to produce sound), and a system with very low latency and jitter for so the interaction would feel natural and immediate for musicians . Together they developed a system to build the D-Box.
This system that became Bela was based on the open-source computer BeagleBone Black, and was known at first as BeagleRT (short for BeagleBone Real Time). Andrew's research group, the Augmented Instruments Lab used it in a lot of musical instruments and interaction experiments, and Andrew taught a course on real-time digital signal processing with it at Queen Mary University of London. In 2016 Andrew and a group of PhD students developed BeagleRT into a commercial product renamed Bela, and launched it on Kickstarter.
Bela tech specs
Bela has the following hardware features:
8 16-bit analog inputs
8 16-bit analog outputs
16 digital I/O
2 audio input channels
2 audio output channels
On-board speaker amplifiers
4GB on-board eMMC (flashable internal memory)
Balanced audio lineout
An assembled Bela system (Bela cape + BeagleBone Black) has dimensions of 87mm x 54mm, and is 27mm in height.
Bela Starter Kit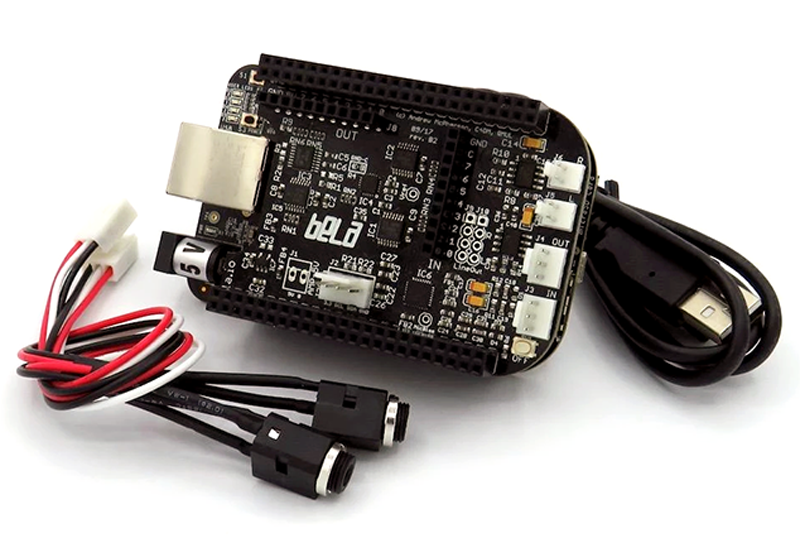 The Bela Starter Kit includes everything you need to get started. It includes:
Assembled Bela unit (Bela cape + BeagleBone Black)
2 x audio adapters
USB cable
Comes with the latest Bela software pre-flashed to internal memory
Bela cape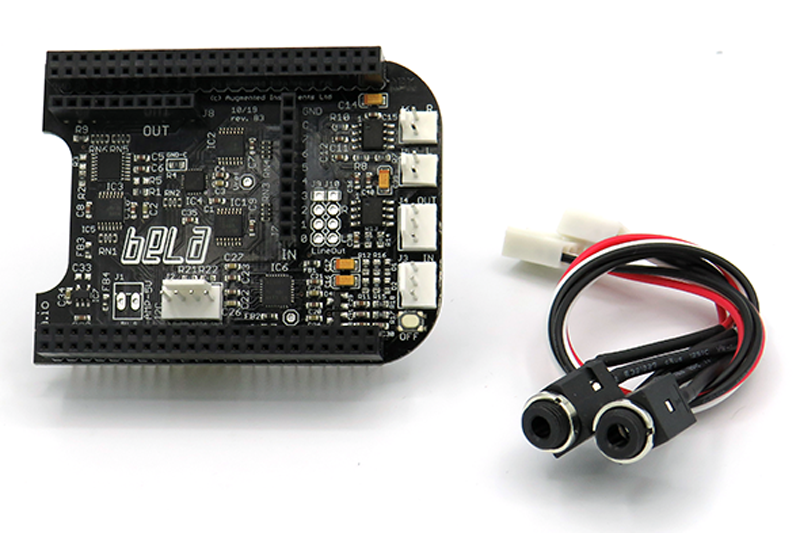 Bela is also available as a standalone cape. It comes with 2 audio adapters, but does not include the BeagleBone Black or USB cable, and you must flash a micro SD card with the Bela software yourself.
Compatible products
Over time we have developed accessories for Bela, and have collaborated with others to build extensions as well. These include:
Some products developed through collaboration with others:
The CTAG series (developed in conjunction wtih XXX), a Bela-compatible system for multi-channel audio
SALT and SALT+ (developed in collaboration with Rebel Tech), a fully assembled and programmable synth module
---