SALT
A programmable module. Adjust to taste.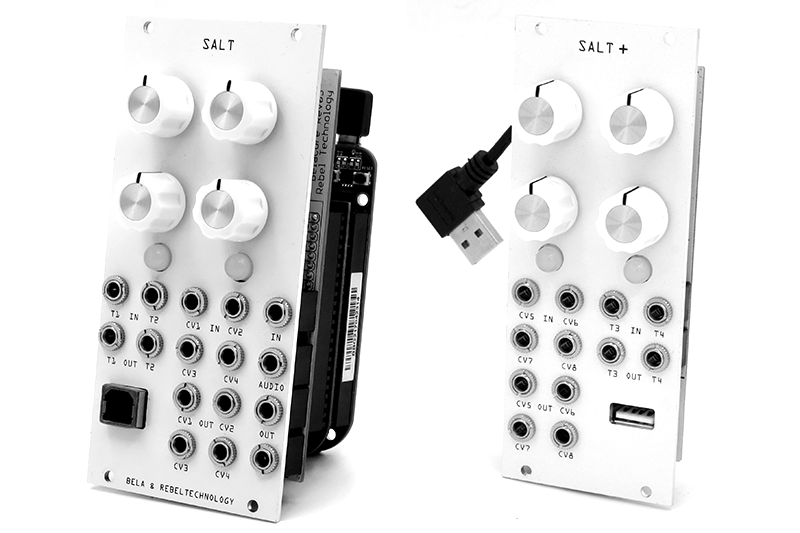 SALT (currently not in production) is a fully programmable Bela synth module created in collaboration with Rebel Technology. This module has 4 CV and 4 trigger, expandable up to 8 of each with the SALT+ expander. Comes fully assembled and ready to use, including an embedded Bela system.
Table of contents
All about SALT
SALT is a Bela-powered, programmable Eurorack synth module brought to you by Bela and Rebel Technology. Make SALT into whatever you want it to be - an oscillator, a sequencer, a synthesizer, a wave shaper, or something totally different. Customise it, re-program it, adjust to taste.
SALT comes with an integrated Bela unit that you can plug into your laptop and program using Bela's browser-based IDE. Start from one of the on-board SALT example patches, or write your own using C++, Pure Data, SuperCollider, Csound and more.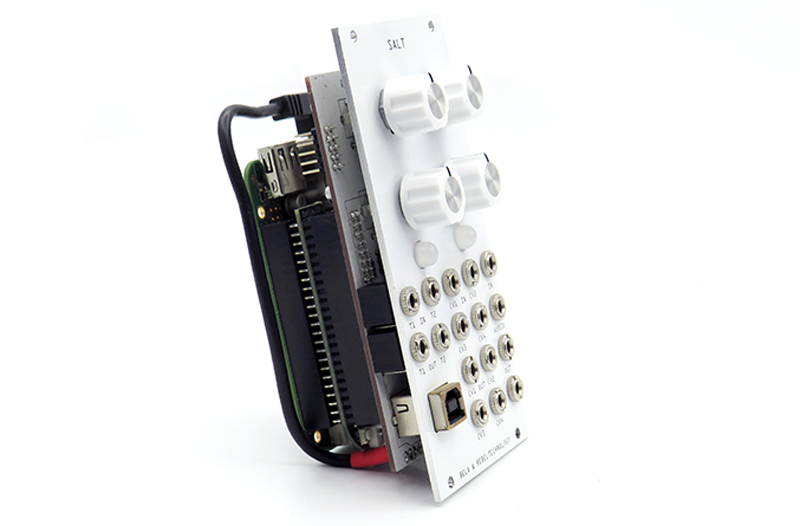 SALT is 12HP wide, and comes with:
2 x audio I/O
4 x CV I/O (with 4 pots for offset)
2 x trigger I/O (with 2 buttons with integrated bi-colour LEDs)
USB device port.
SALT's processor is a 1GHz ARM Cortex-A8 processor with 512MB of RAM with Bela's sub-millisecond round-trip latency capabilities. SALT also ships with a custom white aluminium faceplate.
Add more with SALT+
SALT+ is an expansion module for SALT for those who are hungry for more I/O.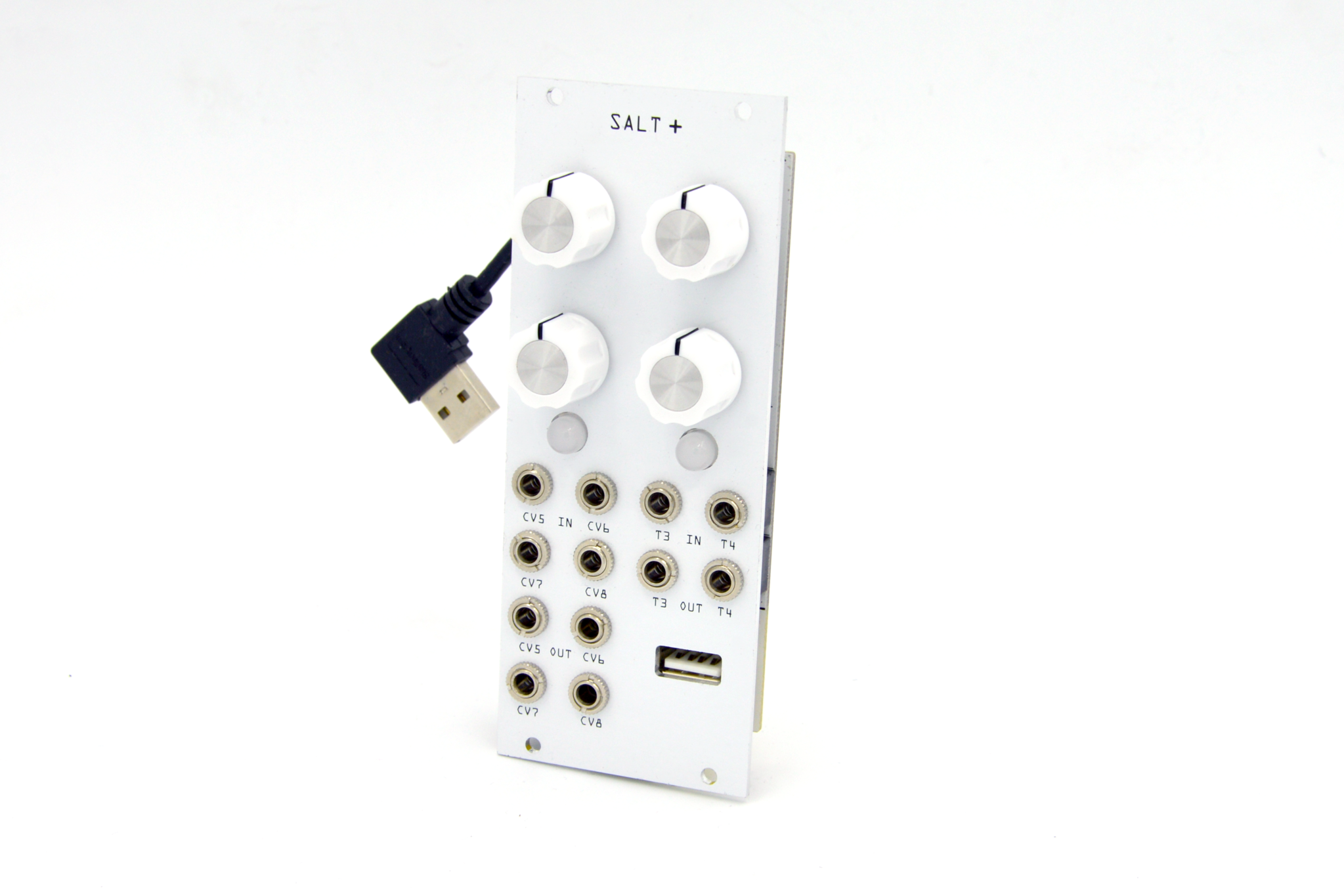 SALT+ is 10HP wide, and adds the following to your SALT unit:
4 CV I/O (with offset pots)
2 trigger I/O
A USB host port for plugging in MIDI devices
Connect SALT+ to SALT via a 20-pin ribbon cable (included). Please note: Because SALT provides power and signals, SALT+ is not usable without the core SALT module.
---