Distributors and Resellers of Trill
We're very lucky to have some excellent distributors across Europe who sell the Trill range of touch sensors.
On the Bela shop we always try our best to keep our full product in stock and we ship out packages every week all across the world.
If you're based outside of the UK then they may be able to offer you our Trill products with cheaper or faster shipping than buying direct from us. Please bear in mind that not every distributor will have all of our products but if you would like to see more of our products on their shop then please reach out to them.
Table of contents
UK Distributors
---

Pimoroni, United Kingdom, website
---
EU Distributors
---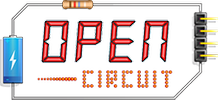 Open Circuit, Netherlands, website
---

Lextronic, France, website
---

Botland, Poland, website and Czech Republic website
---
Whether you buy a Bela product directly from us or from one our distributors we're always happy to support you using it.
Interested in becoming a distributor?
If you're interested in becoming a distributor of Bela products or reselling them on your shop, whether a physical store or online, then please drop us an email at info@bela.io and we will let you know our distributor plans.
---